South London the new tech hotspot
Kasper de Graaf, 12 June 2018
GCUC, the global coworking conference, has tagged South London as the capital's "new tech hotspot" based on data from coworking marketplace Hubble.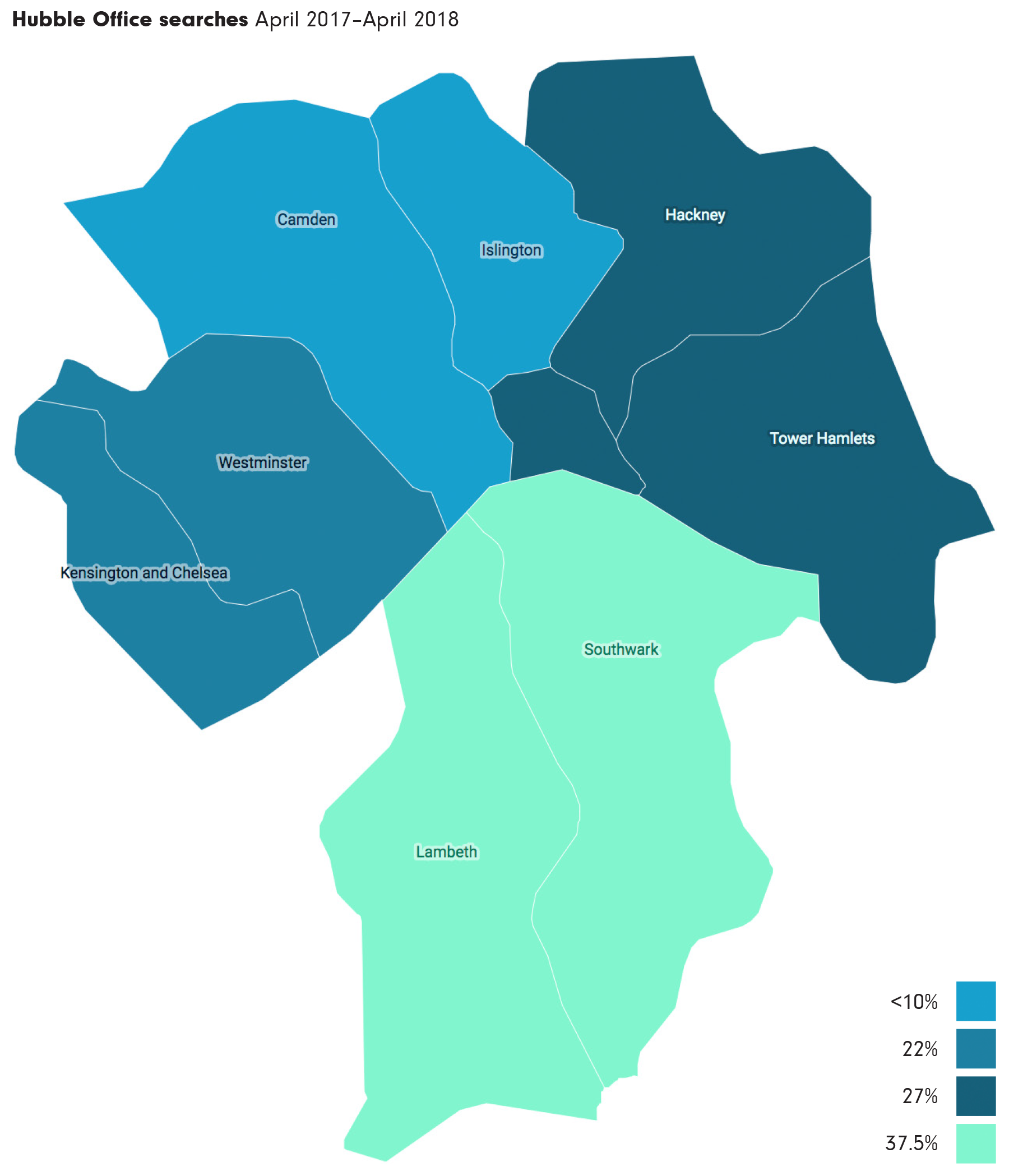 The Hubble data shows that in the year to May 2018, the area between London Bridge and Westminster Bridge along the south bank of the river Thames was the top search location for flexible office space at 37.5%, comfortably beating Shoreditch (27%) and Soho (23.5%) into second and third place.
The analysis of 340,970 searches on the Hubble platform between 30 April 2017 and 30 April 2018, suggests that South London's new popularity represents a major shift in the market. The South Bank area increased by 413% since April 2017. The biggest losers are Soho, dropping from 45.2% to 23.5%, and Clerkenwell which recorded just 2% of searches from 26.7% the previous year.
Commenting on the shift, Hubble boss Tushar Agarwal pointed out that the SouthBank used to be dominated by the public sector, but has now "become a truly diverse London market attracting tech and media companies alike."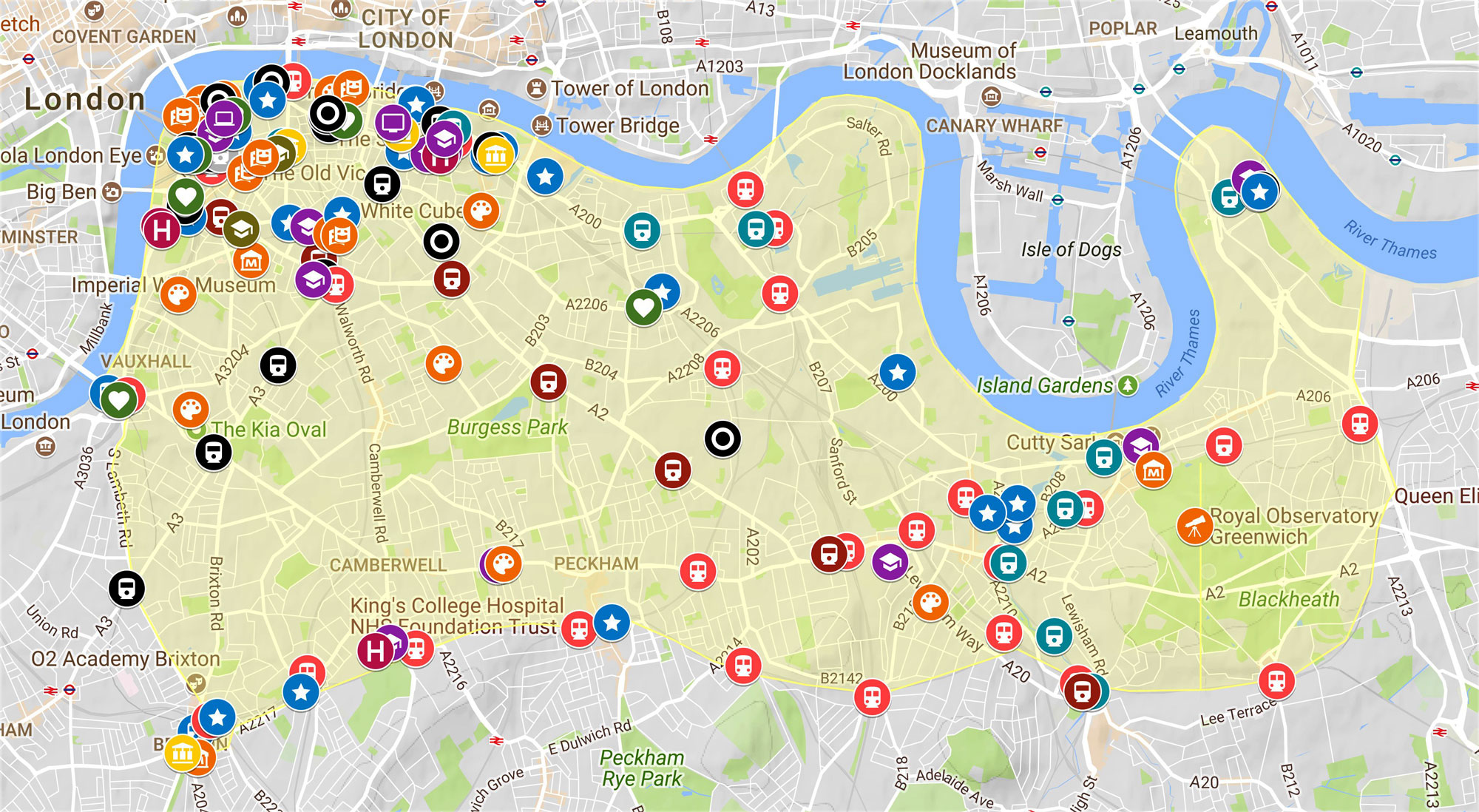 The Images&Co SouthBank IQ map
The evidence underscores the timeliness of SouthBank IQ, Images&Co's study identifying the potential for an innovation district on the South Bank from Vauxhall to Greenwich Peninsula.
The data also echoes Knight Frank's August 2017 report which dubbed the area "London's newest commercial hotspot", noting that in the previous five years, four occupiers entered into transactions for more than 100,000 sq ft: News International, Omnicom, Ogilvy & Mather and Bouygues. Significantly, Knight Frank noted that in the year to October 2016, 33% of the demand had come from the tech, media and telecom sector, and 43% from corporates.