Orbital and Brian Cox
Culture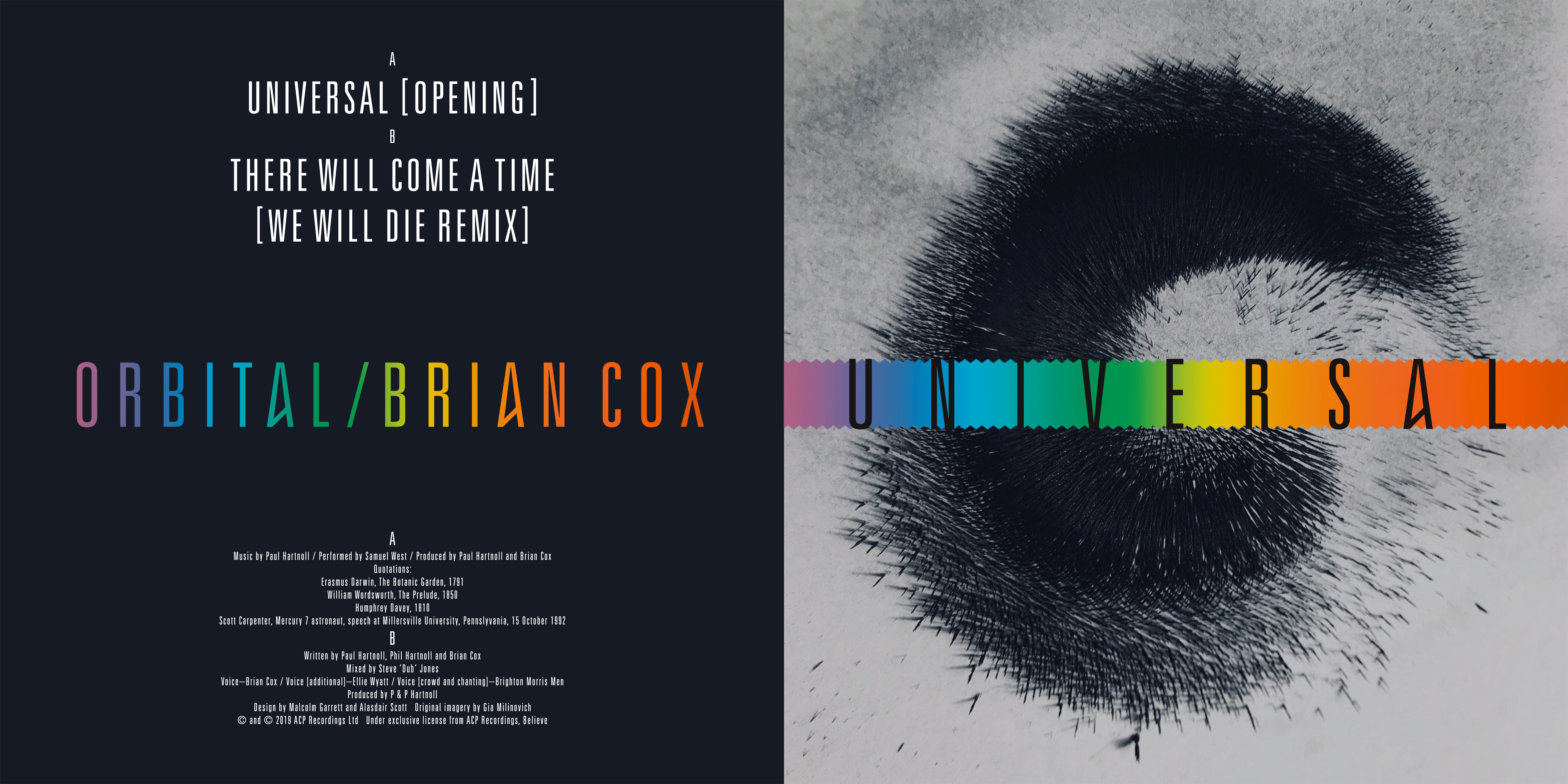 Malcolm Garrett has designed the record sleeve design – with Gia Milinovich and Alasdair Scott – for UNIVERSAL, a collaboration by Professor Brian Cox and Orbital.
The recording accompanies Brian Cox's Global Tour Adventures in Space and Time with Robin Ince which embarked on 7 February 2019 in Derby and will continue across the planet taking in venues across USA, the Far East and Australia before returning to the UK and Northern Europe in October. No sleep till Andromeda.
Other designs for the tour included T-shirts, mugs and tea towels.
Read the blog by Gia Milinovich (@giagia) here.